Digital Marketing Norfolk
Our Digital Marketing Company is the Best Solution for Your Brand
Digital marketing is an essential part of modern business, and it is becoming increasingly important as more people go online. Ibertech Solutions digital marketing campaigns use various digital channels to reach potential customers and build relationships with them. These channels include search engines, social media, email, mobile apps, websites, and more.
Our digital marketing efforts involve creating campaigns that are tailored to target specific audiences. We tailor our campaigns to drive traffic to a website or app, increase brand awareness and engagement, generate leads or sales, or simply inform customers about products and services. We ensure your best success with our personalised digital marketing strategies, by having a comprehensive understanding of your businesses target audience and how best to reach them through various marketing channels.
THE RESULTS THAT YOU DESERVE
Search Engine Optimization
The best way to multiply the amount of organic traffic to your business is using Search Engine Optimization.
SEO is a marketing tool that centres on increasing the appearance of your business in organic search. Organic search results are important because they help your business grow in credibility and ranking and provide top of funnel clicks and longevity in the results. SEO is a long-term investment in your success.
SEO involves many components and needs to be both technical and creative to increase rankings, encourage traffic, and improve visibility in search engines.
This service helps your presence in organic search engine results to flourish.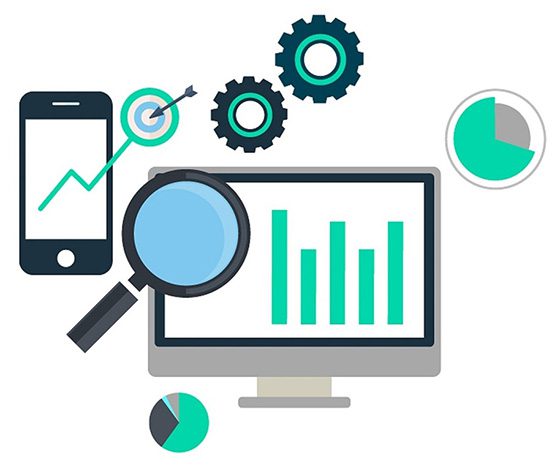 INCREASE YOUR CONVERSIONS WITH PPC ADVERTISING
Pay Per Click Advertising
This is the way to quickly increase revenue and grow.
Whatever your needs, we offer plans to achieve both quick wins and long term strategies. You can easily control costs because you only pay for as many clicks as you desire, as results are guaranteed.
Pay Per Click Advertising can be used across all social media platforms and will greatly increase your business's social influence.
Contact our digital marketing services Norfolk team today to immediately start seeing positive results.
INCREASE YOUR SOCIAL MEDIA PRESENCE
SOCIAL MEDIA MARKETING
Our social media marketing experts at Ibertech know how important it is to have an effective social media marketing strategy.
Whether it be on Facebook, Twitter, LinkedIn, Instagram or a different platform, our team will construct an effective program to strengthen and increase your online community, encourage them to invest in your brand and stimulate more traffic to your business.
It is important to Ibertech Solutions that we understand your business goals, objectives and target audience so that we can provide the best, most effective service possible. This service we provide will increase the prominence of your business's online presence.
Now is the time to focus on increasing your social network.
LOCALISE YOUR SEARCH FOR BUSINESS
LOCAL SEO
Local SEO is an important tool for businesses that have a physical location or serve a geographic area.
Local SEO will optimise your online presence to attract more business from relevant local searches. Any searches on Google and other search engines for local businesses are monitored.
Part of the process is to ensure your business' NAP is consistent across all mediums.
Let the Ibertech Solutions team set up your local SEO with title tags, H1 tags, URL, landing page content and image ALT attributes.
KEEP YOUR CLIENTS UPDATED
EMAIL MARKETING
Email marketing is the most effective digital marketing channel. It is the way to keep in contact with potential customers and faithful customers.
There are different types of emails that can be sent at different times of the month. Email marketing is used to give information about products or services, drive sales, build a relationship with your customers and build a community around your brand. A weekly, monthly or annual newsletter is a good idea.
Email marketing has a larger reach than any other tool. Not every person has Facebook or is active on digital channels, but the majority of people have an email address. Email is an open communication platform, unlike Facebook, Twitter etc. which are owned by third parties.
Choose email marketing to hyper-target your customers with highly personalized and relevant messages and convert their interest into sales.